Category:
Isuzu
No such derision awaited the Como, even though the idea of a Formula 1-Styled by Simon Cox, it used a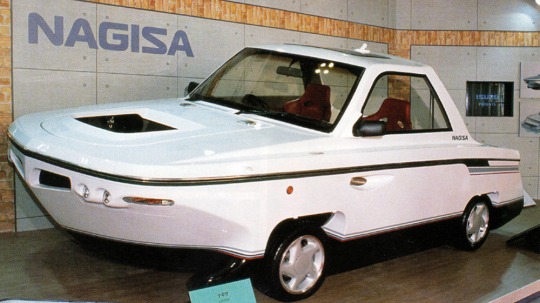 Nothing could have been as nautical as the 1991 Nagisa show car, for this was actually a boat! In fact
Isuzu adds a new twist — or slide — to its sporty Costa 4×4-seater prototype. Push a button and a
Study of sport coupe to high performances, been born in collaboration with the Lotus.
The car had a mid mounted 1.6 litre engine from the GT-R version of the Bellett powering the rear wheels.